Zanjan's Tour for International Students
International students visiting museums and tourist sites of Zanjan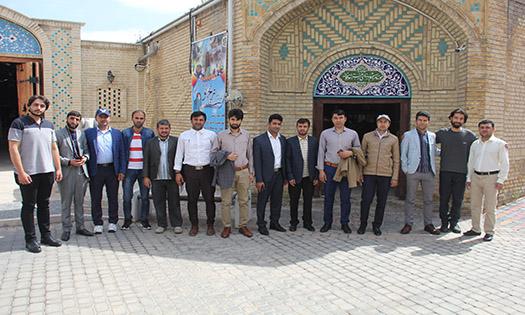 Zanjan, symbol of kind hosting, hosted International Students.
International Students visited various areas and recreative centers in addition to Wash-House and Salty Men museums.
For more acquaintance with culture, history and antecedent of Zanjan's hospitable people, on Wednesday (9th, May, 2019) Zanjan's Tour held by International Scientific Cooperation management. In this program, meantime visiting from historical constructions and ancient monuments they became familiar with religion, traditions, and native, local and regional values. On this beautiful day of spring, students spent happy moments with accompaniment of Iranian students from University of Zanjan in promenade of "El Daqi", Dusty Dike and Gavazang mountains.
To see the pictures click here.
Date: 2019-05-18 11:43:05